Ayurvedic Wellness and Herbal Studies Course
With Carlisle Amlak and Zaplin Vermie
January 22 - April 15, 2020
Join us for this unique distance program studying the foundations of the pillars of health offered through Ayurveda.
Weekly meetings will support a full understanding of the general principles of wellness from an Ayurvedic perspective with unique insight on how to support the body and mind with insightful balanced living and preventive wellness care for the whole family.
Ayurveda is the science of balancing the inherent elemental opposition of experience to yoke (yoga) unity between the body, breath, mind and soul; simplifying one's consciousness to the point where there is harmony between the inner and outer worlds.
Written wisdom of sages suggests that it originated in India at least 5,000 years ago, having been supported by developmental insights from the world over. The popularization in American culture has magnified the exponential entropy and development of primarily the physical practices and spa like services of Ayurveda. Many now know Ayurveda as only a series of body therapies, superfood herbs and dietary suggestions instead of fully appreciating the integrated approach to mindful living and wellness through understanding the undercurrent of subtle energy supporting each aspect of life as we know it.
To journey through the deepest layers within oneself to the heart and essence of one's being, merging with the heart of Creation is the essence of Ayurveda and Yoga. Taking us deep into the primordial energy of the Earth, where we can then connect with the expansive ether holding space for us to realize the ultimate bliss, nirvana, or samâdhi. It is through this state that one can access true health, masterful miraculous healing and truly understand for oneself the meaning of perfect health, svastha.
Our course will support the foundational backdrop that creates the world and language of Ayurveda alongside a full interrogation to create a deeper understanding of the energetics of life that either help or hinder the healing process for each individual. Specifically outlined for greater understanding of the structure of Ayurvedic Anatomy and Physiology alongside a presentation of the energetics of herbal medicine. This will enable you to find clarification in creating your own self healing foundation with awareness of the stages of the dis-ease process in the body and mind that lead to more serious states of imbalance. Working through the layers of physical health we will balance the program with an understanding of the energetics of herbs to not memorize a materia medica, but rather empower you to discern for yourself the qualities of plant medicine to best support your current goals.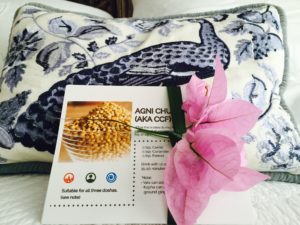 Topics will include (not limited to):
Sankhya
5 Element Theory
Internal Analysis
Primordial Cause of Imbalance
The Sacred Fire
Understanding Immunity
Ayurvedic Anatomy
Subtle Energy Healing
Energetics of Herbs
Womens Health
Mens Health
Pancha Karma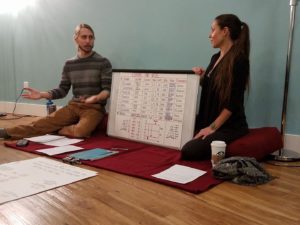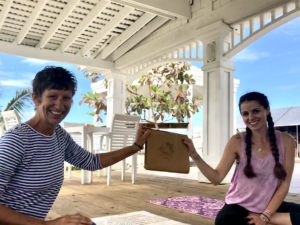 This program is ideal for those interested in furthering their knowledge of Ayurveda for self and family care, and for health care professionals looking for an integrated approach of diet and herbs from and Ayurvedic perspective.
All participants will be invited to a Maine for our Energetics of Herbs workshop Summer 2020 to experience herbal pharmacology and medicine making hands on. Two offerings available June 5-8 or July 31-August 3. Students can attend one or both programs. If attending both offerings guests will support the Maine garden with an herb plot of their own to plant and observe upon return. Discounts available for all registered students in the Principles of Health Course for the weekend Retreats.
Weekly calls will be recorded for easy play back convenience to support weekly studies and recommended home practices and reflections.