St Croix Yoga and Ayurveda Weekend Retreat
With Carlisle Amlak and Zaplin Vermie
March 8 - 12, 2019
Experience this unique program seeped in deep physical, emotional and energetic healing,  detoxification, or rejuvenation therapies all formulated just for you. On our seaside location on the beautiful island of St. Croix, US Virgin Islands we create a special program to support health, peace and gentle healing on all levels of existence. Daily consultations, therapies and individual workshops are shared to support not only transformation during your time here with us, but sustainable healing to take with you as you venture home.
Daily Yoga and Meditation classes as well as beach and pool access await you in your private bungalow overlooking the Caribbean Sea.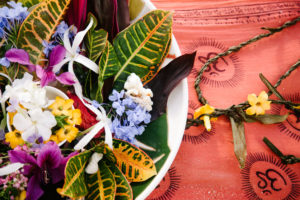 Program Includes:
Daily Ayurvedic Body Therapies
Gentle Movement Therapy
Daily Yoga Nidra
Ayurvedic Consultation Daily
Color Therapy
Aromatherapy
Meditation
Accommodations
Room Services
Linens
Pool On-sight
3 Meals a Day
Ayurvedic Therapies, Paddle-boarding, excursions and more are all optional to create the ultimate relaxing and rejuvenating vacation.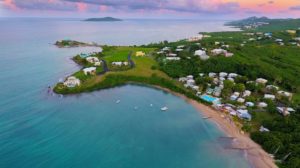 The ideal place to unplug, slow down that fast pace, and get back in touch with nature
A chance to get away and step aside from all the hustle and bustle of city life
Peace and quiet for the mind, refreshing energy for the body
The ideal location to unplug and enjoy the beauty of nature
Program includes a fresh breakfast of local fruits, coffee and tea followed by a movement class overlooking the ocean.
Free time midday to explore the beauty of the island or relax poolside at your private villa.
Afternoon Yoga and Ayurvedic classes will be offered as well as Ayurvedic Spa services including massage, steam therapies, facials and oil treatments by our Pancha Karma Specialists.
Throughout this program, together we will hold space for the realization of yoga (satsang). We will move through each layer of the Self (mayakosha) from the microcosm to the macrocosm so that we may confidently connect with the essence of yogic knowledge (satchitananda), harnessing the inner energy of our Creation (kundalini), abiding in a state of Yoga as a lifestyle (sadhana) and a rite of passage sustaining our mutual heritage (Prakriti) as transcribed by ancient rishis (mahasiddhas) around the world.
Detox Programs are available by inquiry.
Located on the NorthEast side of the island at the beautiful Chenay Bay Beach Resort outside of Christiansted St Croix.
Private Villas overlooking the ocean and pool with linens, private porch, bathroom and kitchenette. Enjoy privacy outside of class time for the ultimate Yoga vacation.