Lulu Ye Yoga Immersion
With Lulu Ye, Zaplin Vermie and Carlisle Amlak
May 17 - 20, 2019
Join us in South Berwick, Maine for a weekend immersion with guest teacher Lulu Ye of Loka Yoga Chongqing China.
This unique offering will include traditional Chinese Incense Art, Mantra and Sanskrit study as well as daily asana practice and Shiva Nata. Lulu is the founder of Loka Yoga Space in Chongqing. She offers a beautiful expression of traditional practices of Yoga and Chinese Incense Art having studied with teachers such as Dr. Abhishek, Andrey Lappa, and other lessor known teachers from around the world.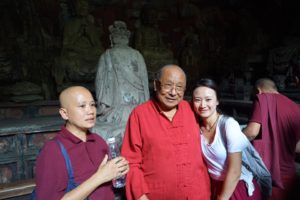 Class will be held Thursday- Monday 9:00am-3:00pm at our South Berwick location.
Weekend offering available Saturday and Sunday.
For those joining us for the full program we will spend the afternoons exploring the local area including the mountain and coastal region of Maine for meditation and gentle movement in the beauty of nature.
Limited accommodations available on-sight. Airbnbs in the local area as well. Contact us for more information.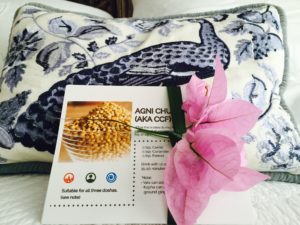 Shared room accommodation available with vegan meals shared daily.
Flights to Boston Logan Airport with a shuttle to Dover NH where our staff will pick you up for transport to the home based location. See registration link for more information.
*Cancellation Policy*
Upon deposit, payment or registration of this program you agree to attend. In the event of cancellation by the student party the deposit/tuition will be held by Maha Vidya Yoga and can be applied to any equal program within the next 12 months of scheduled training. Cancellations made within forty-five (45) days of program are subject to no return of total funds. If cancellation arises as a determination of program directors, Maha Vidya Yoga will provide a full refund of tuition including deposit.