Individual Practice Program (available online)
With Zaplin Vermie and Carlisle Amlak
Open Dates
Personal Practice and integration of knowledge form the bedrock of awareness for the aspiring Yogi.
We invite you to join us in this unique offering of individualized programs created specifically for dedicated practitioners to dig deeper through a series of suggested practices to propel awareness into new layers to intertwine through the subtle layers of the self.  Bi-monthly calls with outlines for asana, pranayama and meditation as well as Ayurvedic Consultations, self-care practices and dietary suggestions will all be included in this unique program. Monthly group calls for all participants to connect as a growing community of practitioners will be offered as a time to share experience and introspection along the way.
Local students can meet us in personal and distance students will work through phone or Skype. 
Programs are available as single sessions, three month, six month or twelve month series.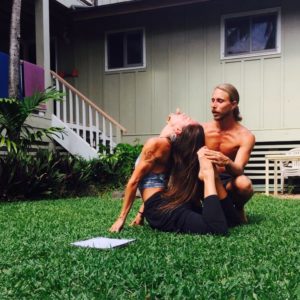 How to Prepare
With your registration we will contact you to schedule your first call. We ask that during that time you find a quiet space in your home or nature with minimal distraction or contact with others.
We will be holding a monthly group webinar for all participants in this program to connect with the growing sangha. This will be a time for group reflection, question and answer session, and further integration points or suggestions for the group as a whole. We are excited to continue the connectivity of our growing community with encouraging support and feedback.